Sorry chicken noodles, there's a new star in sick day soup catching on and it's called pastina.
Italian-Americans have long dubbed pastina a "cure-all" comfort dish for the winter months during cold and flu season, and thanks to an influx of interest on social media, the simple four-ingredient recipe and easy to customize has gained mass appeal.
When dry pasta giant Ronzoni announced on January 3 that it was discontinuing its popular five-pointed pasta shape, fans took action with online petitions and showed their support for the small shape by sharing pasta recipes on TikTok and Instagram.
Despite the initial desperate search to score the latest boxes, other brands, including Barilla and DeCecco, make their own boxed versions of the small form.
The almost alphabetical soup recipe can be made in other ways and some home cooks have even iterated with ingredients like Israeli couscous or orzo.
Chef Danielle Sepsy recreated the now-viral recipe and turned her version into a riff on the popular Parmesan and ground black pepper pasta: cacio e pepe pastina.
The New York City-based chef and founder of The Hungry Gnome, a wholesale bakery and catering company, joined "Good Morning America" ​​Wednesday to share her ideas and the full recipe for the popular pastina dish. .
Easy homemade pasta recipe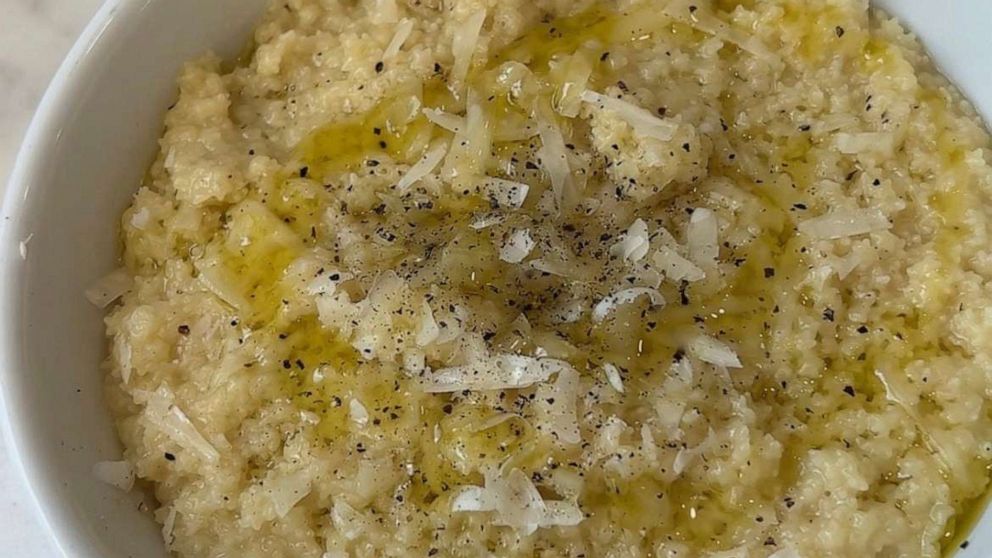 Chef Danielle Sepsy
A pasta dish.
Ingredients
2 cups broth or chicken broth
1 cup of water
1 cup pasta
3 tablespoons of butter
Pinch of salt
1/2 cup pecorino romano (or ¾ cup grated fresh Parmigiano cheese)
Freshly ground black pepper (about 1 teaspoon, or to your taste)
A splash of Extra Virgin Olive Oil to finish
Addresses
Boil broth and water together in a small/medium saucepan.
Add the pastina and stir with a wooden spoon. Cook for 4-5 minutes on low heat until most of the liquid is absorbed.
Add butter and cheese stir until melted.
Add a good amount of freshly ground black pepper (at least 1 teaspoon).
Serve on plates and drizzle good quality extra virgin olive oil on top, another sprinkling of cheese and enjoy!
Source: news.google.com