Fashion is big business in New York City. According to the Council of Fashion Designers of America, the industry generates more than $2 billion in tax revenue and employs more than 180,000 New Yorkers, 4.6% of the city's workforce.
Then came COVID-19. Suddenly, work ground to a halt, showrooms and shows were closed, and everyone from models to makeup artists to hairdressers to pattern cutters was out of a job. Eighteen months of solitude gave the designers a chance to rethink the way they do business.
Backstage at Spring Studio, just after his Spring/Summer 2022 show last month, designer Bibhu Mohapatra, dressed in a T-shirt emblazoned with the slogan "Your Body = Your Choice," spoke about how the pandemic and ensuing lockdown changed the way he looked at a lot of things.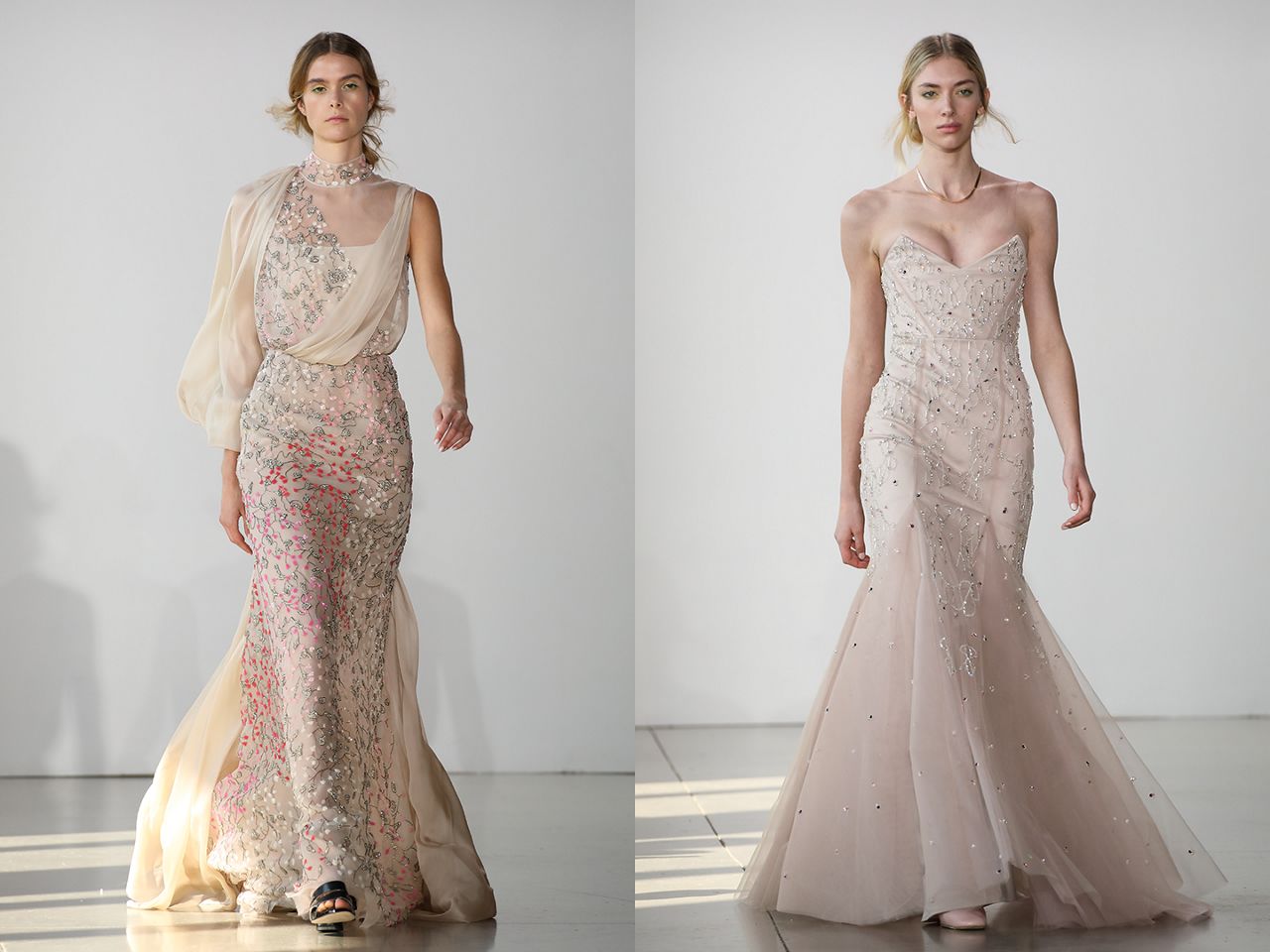 From the Bibhu Mohapatra Spring/Summer 2022 show at Spring Studios on Friday, September 10, 2021. (Photos courtesy of antonbrookes.com)
"It gave us a lot of time, well, it gave me a lot of time to reflect on where I've been, where I want to go," he said. "And I think that change is something that had to happen, because we can't take anything for granted, whether it's health issues, whether it's women's rights issues. That helped me start this journey where I will celebrate the women in my life through my craft."
Naeem Khan designs elegant, high-end evening wear and bridal wear, the kind of clothes, she said, that people need to touch, see up close. He described the pandemic shutdown as "traumatic."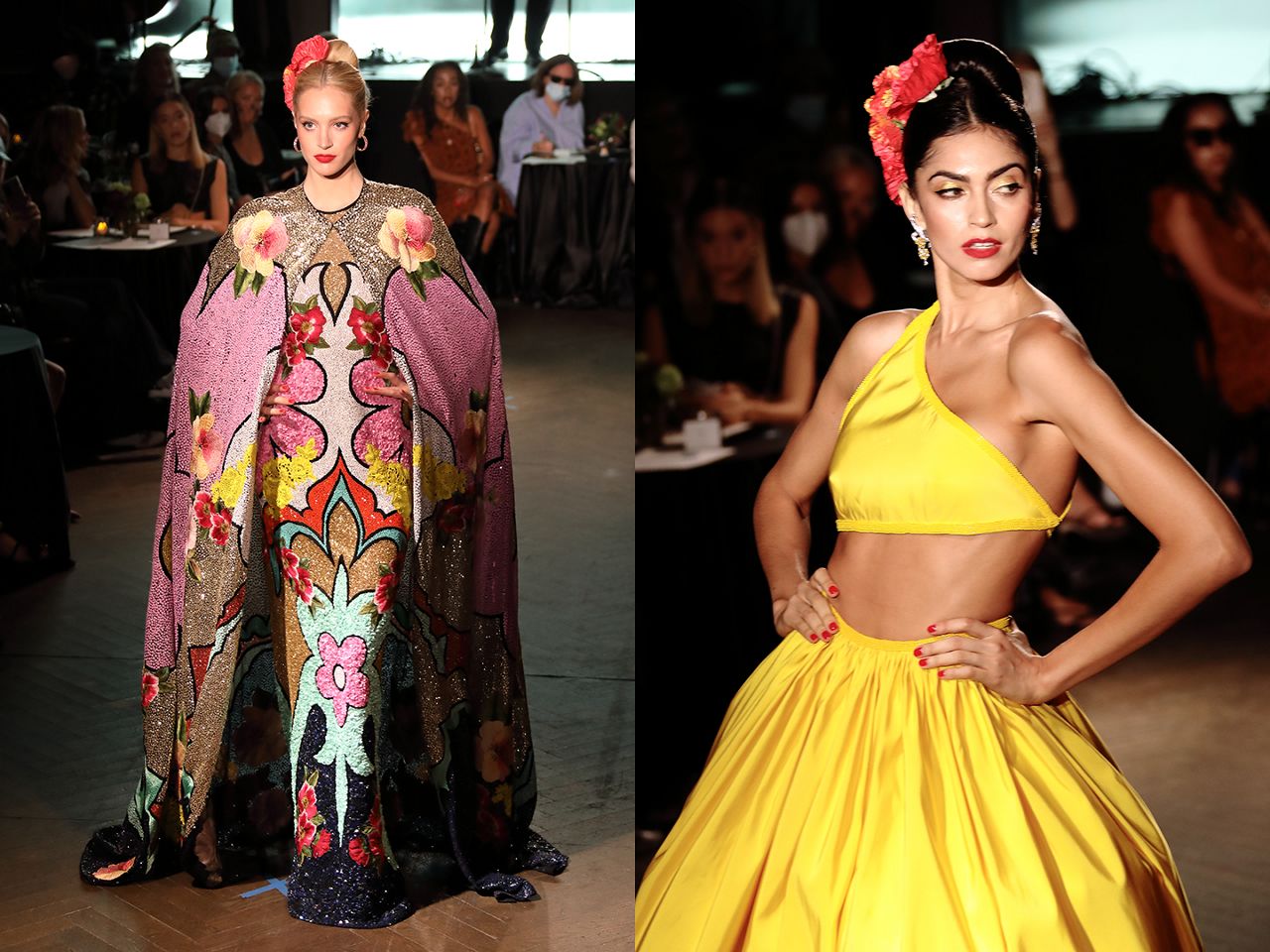 Naeem Khan Spring/Summer 2022 Runway Show at Sony Hall, September 9, 2021. (Photos courtesy of antonbrookes.com)
"There are so many people whose livelihood depends on what we do," he said. "Fashion is a labor-intensive business, and this is not just in the United States. You have to think of all the artisans in Asia and Europe, the silk factories, who weave fabrics and print fabrics. And to see what was happening in Italy and then here, it was very, very traumatic. And to see your people, who have worked so hard for many years, have to put them down, put them on hold, it was horrible. And also, what is the future of the business? What about fashion?
The designers strove to maintain the solvency of their businesses and the employment of their staff. Many answered the call of the state and dedicated themselves to making much-needed masks. They held virtual runway shows to showcase their designs, and many, though not all, learned how to sell their looks online. But some smaller brands, those that don't have the money to build new online businesses, simply shut down for good.
Erin Hawker founded Agentry PR 11 years ago and started New York Men's Day in 2014, a place to showcase groups of new designers during Fashion Week who couldn't afford to show up alone. She said the pandemic hit many of them the hardest.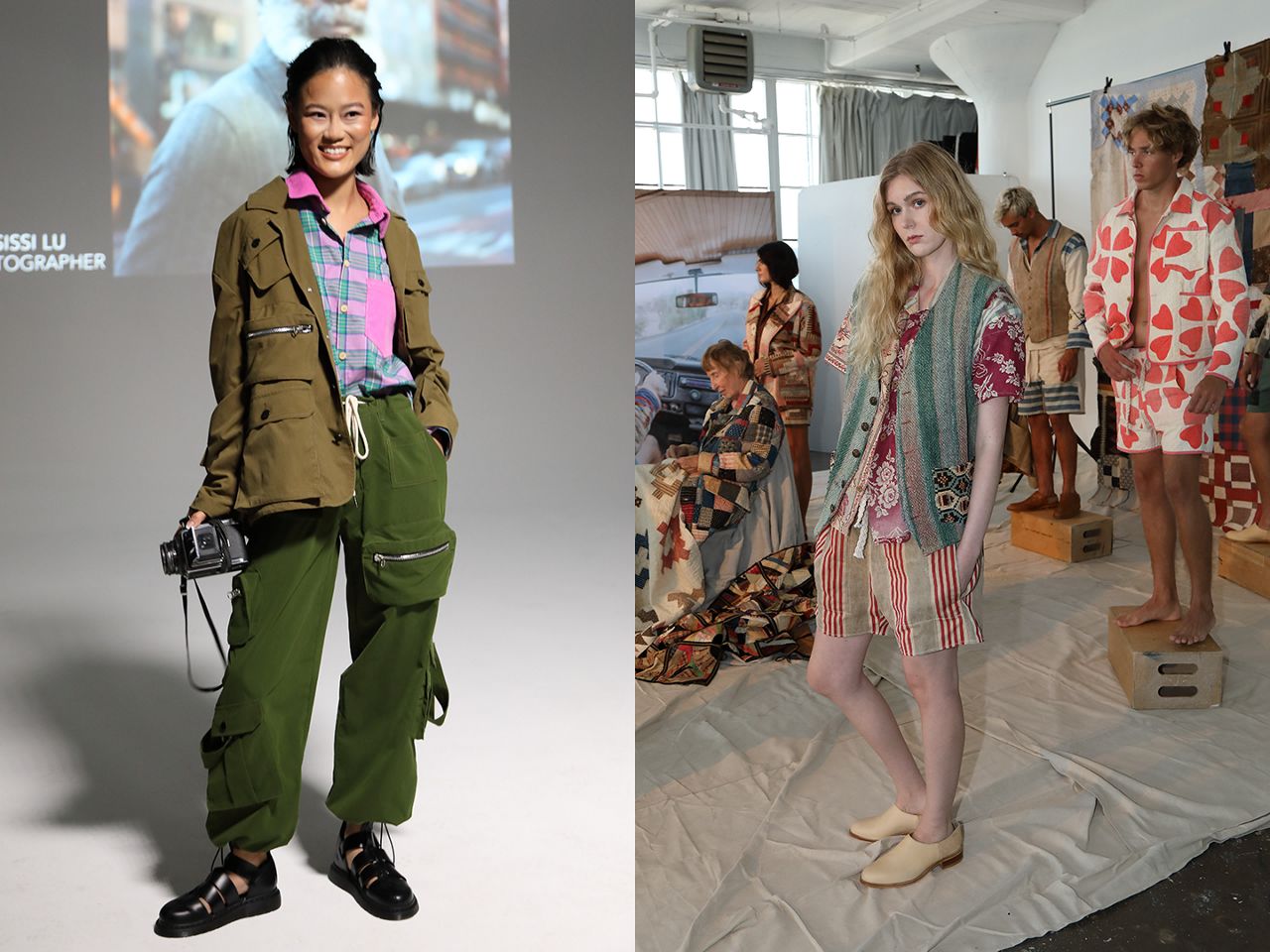 New York Men's Day at Canoe Studios, September 8, 2021. (Photos courtesy of antonbrookes.com)
"There are a lot of emerging brands that didn't have digital teams trying to navigate and figure this out," he said. "It's been tough, from what we've seen, unfortunately, a lot of brands have gone bankrupt."
And then, in early 2021, a big announcement from the Council of Fashion Designers of America: the spring/summer 2022 shows would be held live, before fully vaccinated crowds.
Christian Cowan, whose fan base consists largely of modern cash-strapped "Club Kids" (Paris Hilton walked her first show at New York Fashion Week), said he couldn't wait to get back to live parades.
In the flurry of excitement backstage before her catwalk, with (slightly) smaller crowds and an attempt at social distancing, she said: "It's so important to get back in person, and as long as we can do it safely, why No? It's that New York energy that fuels my brand and makes it feel authentic."
That authenticity comes at a price: On average, it costs between $125,000 and $300,000 for those 12 minutes on the runway, so many designers were forced to get creative.
Before, it was almost impossible to buy a seat at a NYFW show. This time around, some designers partnered with IMG to sell access to what they called "Fashion Week Experiences," packed with benefits for fans and fashionistas who have long been shut out of the front row. Both Christian Cowan and Bibhu Mohapatra participated.
For Cowan, it was about expanding the store.
"Unfortunately, with COVID, we can't open our doors to everyone and have thousands of people here," he said. "But what we can do is have a select few that really want to be a part of this, and want to contribute and make things happen, come and be part of the fun."
For Mohapatra, it was about access and practicality.
"You saw that room, it's about a quarter of the audience because we're following all the guidelines," he said. "So A, it's to give access to a larger audience that's not into fashion, PR or marketing, and B, it's also helping us raise funds to put on this event, which actually employs a lot of people. of people".
All Fashion Week Experiences on offer are sold out.
For Naeem Khan, who took buyers, editors and high-end clients on a journey back in time to a 1940s-style soiree, it was important to "bring back the beauty."
"It was important to me that we come back with guns blazing because I feel like it's to show the world that we can't sit back and let this take over. We have to move on," she said.
And that is what designers and fashion houses, big and small, are trying to do: move forward with a business model that looks toward a post-COVID-19 world.
Source: www.ny1.com